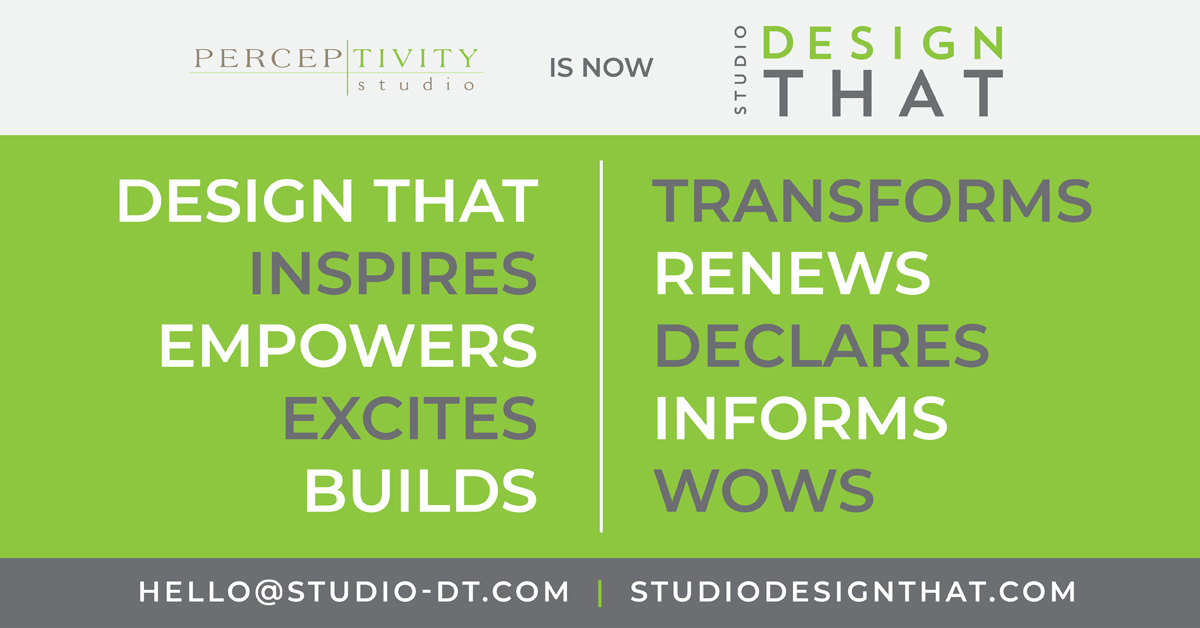 Naming a company is hard.  You have to think about a million different variables.  Find one that hasn't been taken.  Find a corresponding domain name that makes sense (and let me tell you, that's the hardest part!).  And find one with meaning.  
When I started my company 12 years ago, I faced all of these challenges and solved them by coming up with my own new word to describe what I wanted to bring my clients…Perception + Creativity = Perceptivity.  But what I failed to realized at that point was how difficult it was for people to SPELL a made up word, and for the past 12 years I have winced every single time I've had to spell out my email address or website for someone, "it's a long one…P like Paul-E-R-C-E-P like Paul-T like Tom-I-V like Victor-I-T like Tom-Y-Studio.com."  I tried to find shorter domain alternatives, but of course someone had snapped up every single shortened domain name I could think of.    
And so I started thinking about a bigger change.  And with that decision, I started thinking about what I do for my clients with the designs I create for them.  I'm not going to make them a million dollars—that's their job—but what I CAN do for them is create design that empowers, inspires, excites, builds, transforms, renews, informs, declares and wows.  And then I realized that no one had snapped up that very simple name: Studio Design That. 
So welcome to my new-old business!  At Studio Design That you will still work with me, Jenni McKay, on every project.  You'll still get the same personal service, thoughtful suggestions and recommendations, and Design That…does whatever you need it to do for your business.
Whether you're a current client, old client, or potential new client, I invite you to come on in, take a look around, check out logo, corporate identity, websites, and print portfolios…and hopefully stay a while.  Welcome to Studio Design That!